John Boyens
Sales and Marketing Expert
Clients worldwide trust the Boyens Group to help them drive the productivity of their sales, service and marketing teams; improve effectiveness of their management team; optimize their business strategy and ensure operational excellence. Through a combination of dynamic training programs, business consulting services and sales, service and management systems we provide unique perspectives and powerful tools that enable our clients to be more productive.
Clients Include:
Cartridge World
FASTSIGNS International
Back Yard Burgers
Speaker Bio
Catalysts for Productive Selling
Franchise systems worldwide trust the Boyens Group to help them drive same store sales, improve employee satisfaction, maximize customer retention and ensure operational excellence. John has over 20 years experience in corporate America running sales and marketing divisions for several Fortune 1000 companies and 11 years helping individual business owners accelerate sales, improve referral relationships and develop leadership and management skills.
He has addressed thousands of franchise and business executives in a variety of formats, delivering customized programs on such topics as: Outsmarting the Competition, Igniting Performance, Starting/Growing your B2B Business, Creating a Productive Selling Zone, Coaching for Optimal Performance, Techniques of World Class Managers and Managing for Results. John has authored several audio CD series including Techniques of World Class Sellers and Accelerated Sales Audio Program. His latest book is entitled Creating a Productive Selling Zone. He is currently writing Creating a Productive Franchising Zone®.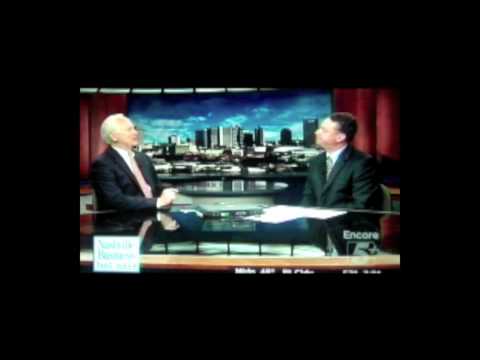 John Boyens of the Boyens Group discusses sales and sales management in an interview on National Business.
Travels From:

TN
Fee Range:
$6,000-$12,000
"The customized sales training that our consultants received from John Boyens has been extremely beneficial. The training was very practical and gave our consultants immediate tools and practices that they could use to help close more sales, raise margins, and negotiate better. The training gave also gave us new and fresh ideas that we could implement to work "smarter" instead of "harder." I would highly recommend this training to any other Budget Blinds owner."
Dan Parlin
Owner
Budget Blinds of the Western Triangle
Program Information
Avoiding the 10 Customer Service Mistakes
The Up-Selling Success Formula
Influencing versus Selling
Positioning your Unique/Exclusive Products
Selling to Different Buying Behaviors
Identifying the Right B2B Vertical Markets
Knowing Where & How to Network
Establish the Right Market Messaging
Asking for and Getting Referrals
Creating a Decision Change… Getting the Buyer to Buy
1.    Call on Bigger Prospects
2.    Ask Existing Clients for Referrals
3.    Differentiate Yourself from your Competition
4.    Cost-justify your Solutions…even if you're the most Expensive
5.    Articulate your Unique Value Proposition (UVP)
In this action packed session, John will walk your franchises through the five proven steps to successfully increasing same store sales.  Your program will be custom crafted to fit your specific business challenges and can be delivered as a one-hour keynote, two- hour breakout, half-day workshop, or series of sequential sessions.  Your franchisees will walk away knowing:
Step One: Profile your Best Clients to find more that Look like Them
Step Two:  Focus on Customer Retention and Up-Sell
Step Three:  Improve Employee Satisfaction
Step Four: Increase Customer Counts/Frequency
Step Five:  Ensure Operational Excellence
Videos
Speaker Resources

Book Jackets
Sample Client List
Back Yard Burgers
Blue Coast Burrito
Bonus Building Care
Budget Blinds
Cartridge Word
Closet Tailors
Educational Outfitters
FASTSIGNS International
FRSTeam
GolfTEC Enterprises
Krystal Hamburgers
Oreck Franchise Services
Orkin Pest Control
Subway Development of Tennessee